Model Layouts
---
Rio Grande Southern Railroad: Craig Symington
This HOn3 layout is based on the first district of the Rio Grande Southern Railroad which ran from Ridgway to Rico, Coloroado and includes the branch to Telluride. The timeframe is September 1941 and all the scenes are true to the prototype. The rugged mountain terrain is highlighted by the long climb to Lizard Head pass which typically involves at least one helper engine. The layout itself consumes around 650 sq ft of basement and takes upwards of nine people to operate. All of the track work and wiring is completed. About 70% of the scenery is in place. This layout has been featured in the several issues the Narrow Gauge and Short Line Gazette.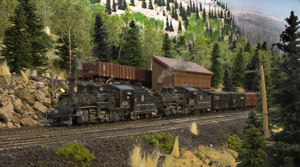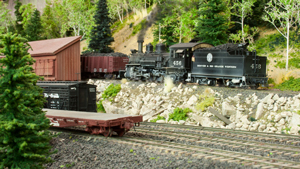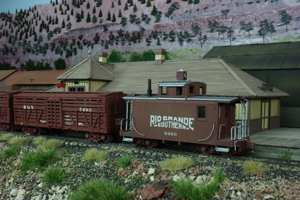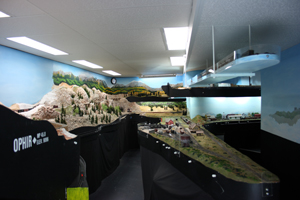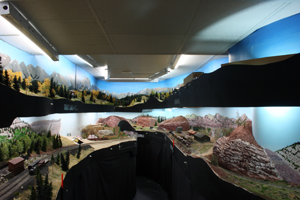 ---
This area is under construction and information will be added when it becomes available.