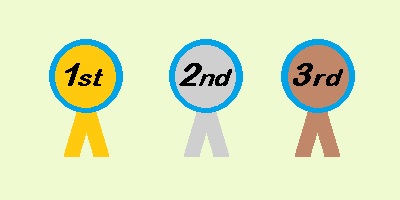 Contest
POSTPONEMENT
The 2020 Toronto CARM Convention has been postponed due to the risks associated with the outbreak of the Covid19 virus.
A revised date will be announced once it is clear that the convention can proceed without risk to delegates, organizers, clinicians, layout hosts and others involved in the successful execution of this event.
The Spring 2020 issue of The Canadian as well as the Winter 2020 issue carry articles describing some of the layouts which will be on display for delegates to the future convention. Keep these issues for future reference.
See the HOME page for more information.
---
Model and Picture Contest
The Model and Picture contest is an opportunity for modelers and photographers or other artists to display their skills and share them with others. Attendees are strongly encouraged to support the contestants' efforts by taking time to carefully vote for your favourite in each category.
Categories:
- models (but not dioramas, modules or layouts), and
- pictures.
If the number of entries is substantial, these categories may be split.
Location:
Model and Picture Contest registration/entry, viewing and voting will be in our convention activity room.

The convention activity room location will be announced in March.
Schedule:
Friday May 8th, 2020:
1 pm - 5 pm: Contest entry open for delivery, registration and set up of entries.
5 pm - 11 pm: Contest room open for viewing and voting.

Saturday May 9th, 2020:
11 am - 12:15 am: Contest winners announced and prizes presented in AGM.
11 am - 12:30 pm: Contest entries pick up by owners.
The room must be vacant before 12:30 pm!
Taking Photographs of Contest Entries:
Photos of contest entries may be taken whenever the contest room is open for viewing and voting.
No tripods or table-based mounts will be permitted. Monopods are allowed.
Please be courteous to others when taking photographs!
Security:
Entrants must remove all packing materials from the contest area immediately after an entry is placed.
Packages and bags are not allowed in the contest area during viewing hours.
Viewers arriving with bags/packages will be asked to store them elsewhere before entering the contest area.
Touching any entry is strictly prohibited.
The contest room will be staffed continuously or locked at all times.
Judging:
Contest winners will be elected by popular vote of convention registrants.
Only ballots supplied at registration time (one per full registrant) will be allowed for voting. Replacement ballots will NOT be supplied!
Ballot boxes will be kept under supervision in the contest area while voting is open.
All ballots must be submitted by 11 pm Friday to be counted overnight, for the winners to be announced in the AGM.
Awards will be presented for First Place in each category.
General Rules
Rules and guidelines governing specific contest categories will be detailed with each category listing.
Entries should relate to railroad subjects.
All models shall be built entirely by the entrant and pictures photographed or made by the entrant without help from any other person.
Only registered convention attendees may submit entries; no "proxy" entries are permitted.
A limit of two models and/or pictures may be entered for each category in the contest.
A model or picture that has won first place in a previous CARM, NMRA, Narrow Gauge or other major convention cannot be entered in this contest.
No previously published magazine, calendar or similar published image may be entered.
Models are limited to items such as locomotives, rolling stock, cabooses, coaches, Maintenance of Way equipment or non-rail support equipment, buildings and other structures but must be single items. They may not include dioramas or trains of equipment with more than two pieces of equipment e.g. a locomotive and tender. A short section of track may be used for display purposes. Any scale is acceptable but the total model size may not be more than 50 centimetres long in its longest dimension.
Pictures may be photographs, drawings, paintings or any form of needlework.
Pictures must be views of models or prototype railroad scenes.
Photographs must be printed on 5"x7" to 8.5"x11" sized paper/cardstock. No glass covers are permitted for photographs.
Photograph or other picture frames must not be larger than 9"x12".
Photograph or other pictures may be matted. Unmatted photos must be mounted on cardstock, foamcore board or similar material.
Digitally and computer enhanced photos, such as adding smoke or backgrounds, are permitted, but the enhancement(s) must be stated in the description provided by the contestant.
Contest winners must allow CARM to publish images of their winning entry in The Canadian and on the CARM website.
Contest Entry and Model/Picture Description Forms:
The entrant must complete a Contest Entry Form for each item entered.
In addition, the entrant must complete a Model/Picture Description form to be displayed with each entry.
The Contest Entry Form includes a statement that the Contest Entrant is entirely responsible for their entry, and has no legal or other claim against the Organizing Committee or CARM.

Contest organisers will be responsible for placing the models and pictures on the display tables and may need to rearrange entries as needed for spacing purposes and for photographing contest winners.
Contest Registration and Pickup:
All entries must be received by 5 pm on Friday, when voting begins. The Organizing Committee will not be liable for any entries remaining in the contest area after 12:30 pm on Saturday. Contest entrants will sign the Contest Entry Form before placing any items in the Contest Area and return the signed Contest Entry Claim Form at pickup.
We thank each entrant in advance for their cooperation in this endeavour.
Updated 2020/03/25 IM