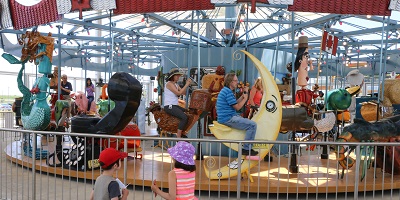 Pride of Canada Carousel
The Non-Rail part of the 2020 Toronto CARM Convention is for other family members (spouse / partner, youths and children) not participating in the clinics and layout tours. It does include a badge and the Friday night Meet and Greet.
Many non-convention activities will be available during the convention.
Ask the convention registration desk for advice, some handouts and coupons, and for help carpooling, and check the list below.
The underlined text below are clickable links to take you to a web site about that activity.
Some activities for adults:
Some activities for adults and kids:
Some activities for kids:
Some Theatres:
Not all productions are suitable for children.
Sightseeing Tours:
Advice
Taxis:
(In alphabetical order)
Updated 2020/01/29 IM